News
Nov 8, 2012
Meeting The Klingmeows (Part 2)
Category: Star Cats
Posted by: weedles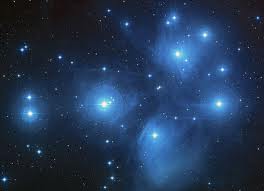 Captain's log: 
We have found the source of Subcommander Ocee's emotional problem.  It seems that a weed, called Wakkyleak, is causing her issues.
"Sir, Subcommander Ocee is trying to launch herself out an airlock, because of her emotional rage," says Crewman Mew-mew.
"Good!" I say.  My mind was, obviously, on something else.
"No, sir!  That is anything, but good!" replied Crewman Mew-mew. 
"THEN, LOCK THE AIRLOCK!!!!"  I shouted, as I came to my senses.
Just, then, the transmitter goes off, "There is an unknown vessel approaching us at warpspeed."
I, Captain Shtankadoodle, reply, "Do you know what kind of vessel it is?"
"Sir," replied the transmitter, "that is why we say that it is 'unknown', sir."
"Oh, I will be up on the bridge right away!" I reply.
I am now on the bridge, and the vessel on the main viewer looks like a Romugrowl vessel.  Romugrowls were known as a very ferocious species.  Then, Doctor Claws comes running onto the bridge.
"Do you know what I have found?" he asked.  Claws didn't wait for an answer.  He, immediately, broke out into cartwheels, while shouting, "I found the antedote for Wakkyleak!!!"
The Romugrowl vessel was firing on our ship.  I ignored Dr. Claws, and I asked a member of my bridge crew to try to hail them.
"They are not responding, sir!"
At that moment, our warp engines were hit and knocked offline.  Subcommander Ocee had her ears folded back.  She walked into the room and fired a torpedo at the Romugrowl vessel.  It exploded, and she stormed back into her quarters. 
Dr. Claws said, "Captain, we need to give her the antedote, quickly!"
I, Captain Shtankadoodle, totally, agreed.  I ran at fullspeed (a little less than a mile per hour) to give her the antedote.
Two hours later:  Subcommander Ocee has returned to her normal self and was eating dinner with the crew.
Subcommander Ocee asked, "Did I kill or destroy anything, while I was poisoned?"  She was nibbling on her salad with the tip of her claws.
"No, you didn't kill or destroy anything!!!" the whole crew meowed.
Subcommander Ocee licked her whisker and excused herself to her quarters; she had to tell the Ocicat High-Command that she had not killed nor destroyed anything while she was poisened.
Unknown to the crew, her food had been PURR-posely (purposely) poisoned...
The End