News
Nov 2, 2012
Meeting The Klingmeows (Part 1)
Category: Star Cats
Posted by: weedles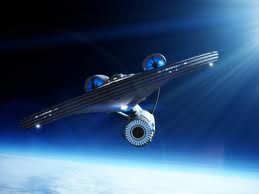 Captain's log: We have beamed down to this unknown planet...unknown, at least, to the Ragdolls.  Subcommander Ocee says that there is a friendly species called the Klingmeows living here. (BZZZINNNGZZ) A transporter brings the captain, Subcommander Ocee, and an engineering officer down to the planet.
"Wow, this truly is a beautiful planet" Subcommander Ocee says, looking at the beautiful architecture.
"Let's go in there."   I, Captain Shtankadoodle, pointed with my big, furry paw to the alien cafe that had been mentioned by Subcommander Ocee.  The wooden doors swung open as I walked in.  I clenched my teeth, so I could look fierce, superior, and ready to eat.  I, soon, realized there was wet catfood (chicken-flavored) on my teeth.  I stopped clenching my teeth.  Subcommander Ocee was writing notes.
"What'l it be?" the waiter said, coming to Captain Shtankadoodle's table. "We even have Brag wine," the waiter said, nudging me on the shoulder.
"Uh...Um..Ahem, I'd like a cheeseburger and whatever the heck Brag wine is!" I said, standing up, tossing the menu on the floor, and pounding the table with my big, fury fist.  I did this, because I had seen another Klingmeow do it.  Everybody dropped their forks and spoons and looked at me.
The waiter ran into kitchen saying, "Yes, right away, sir!"  Captain Shtankadoodle slinked into the cushion of the chair.
"Klingmeows are not used to violence or any type of shout," Subcommander Ocee said, eating each piece of lettuce on her plate with the tip of her claw.  Ocicats, serving on starships, always held their emotions and ate everything with the tip of their claws.
"Yeah, but I saw another Klingmeow do it!" Captain Shtankadoodle said, trying to defend himself.  He heard the Klingmeow that was banging his paw on the table again.
Subcommander Ocee leaned over the table, "Sir, that is a hologram with a sign that reads, 'Do not do this.   We are peaceful. '"
"Exactly!  See, it's allowed!" Shtankadoodle realized what Ocee said.  "No, it doesn't!" I said, lowering my head and turning red with embarrassment.  Sure enough, in big bold letters, it read, 'Do not do this.  We are peaceful. This is a hologram!'   I sighed, as my food arrived, and the waiter Klingmeow scampered away on all fours.
"Bleah... Yuck!" I said, spitting the Brag wine out.  Subcommander Ocee's head was soaked.  Ocee stood still, then frowned, and, then, her head turned red, as if it were about to explode with anger.  I screamed, "Three to beam up!" into my transmitter thingy.  It was not normal for Ocicats to act like this, and I had to get the subcommander to Sickbay, immediately!
To be continued in:  Meeting the Klingmeows (Part 2)