News
Oct 18, 2012
Swinging Day
Category: Captain's Logs
Posted by: weedles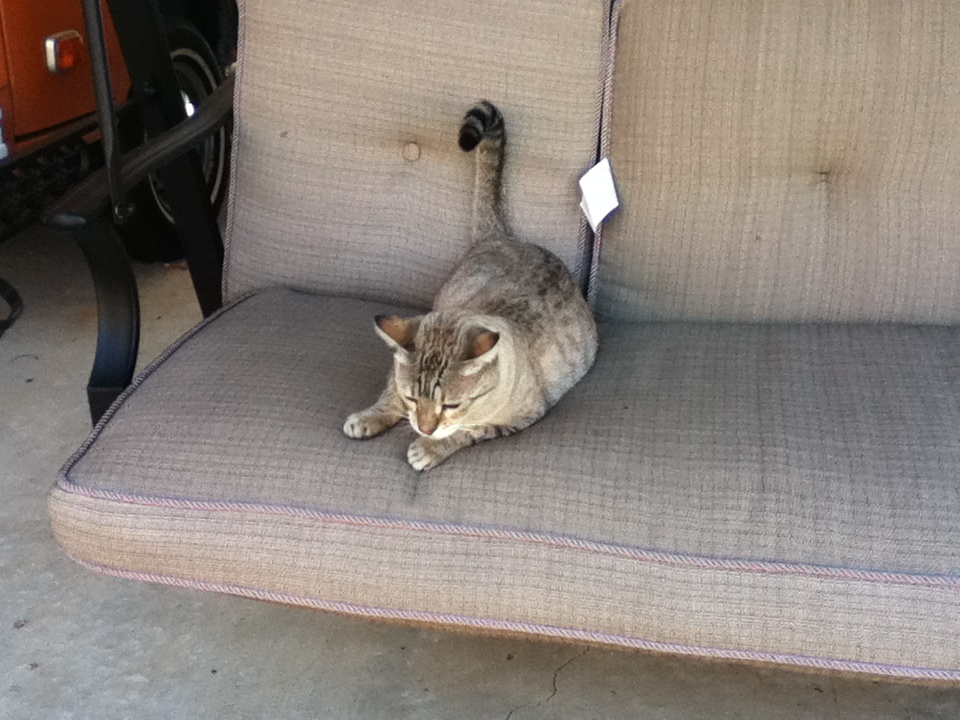 I took my time to get down from my hammock and swing a little, you know, nice cool air while you're swinging. Oh, and it's something interesting to write about on my world wide diary–and we do all know that this is my diary right?
Shtankadoodle–or maybe I should refer to him as "my male cat," as he does with me–is sitting next to the swing right now. He's over there meowing about how "that nap yesterday was so great. I wish I had the time to go back there" or something close to that at least.
Of course, I don't know what he's talking about but..... ah, here we go, if you look at his diary named Sleep!!! he mentions something about it. .... Creak, creak actually this thing is pretty noisy! I think I'm going to go back to the top of this swing and hammock instead!