News
Oct 29, 2014
Vegetarian Cat...You Insult Me
Category: Captain's Logs
Posted by: wivvle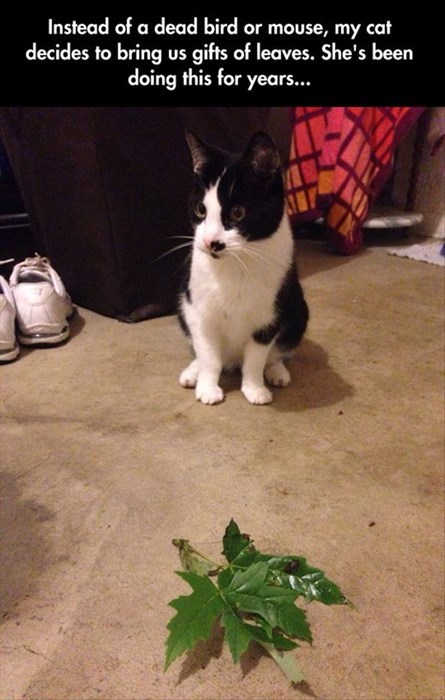 Seriously, you disgust me.  Few things disgust this old ragdoll here, I'e seen a lot...but this kitty, insults me, and very much disgusts me.  I wanted to show you kitties a pathetic member of our species.  This kitty is one of the lesser members.  How could he?  What kind of kitty doesn't eat meat?  I am throughly disgusted by this kitty.  
Now, I understand purr-furring a certain type of meat over another....Me?  I like my fish.  However, NO MEAT?  Um, yeah, I don't think so.
My female, Ocee, loves meat!  The only thing that she doesn't like is beef.  Funny, huh?  She likes birds, mice, rats, snakes, anoles, fish and chicken. And, if she can catch it, it will end up under the carport until she eats it.  She would never lower herself to catch leaves.... unless the pets (humans) are teasing her with them.
Yes, my dear vegetarian kitty, ummm..... Yeah, please don't bother us with leaves.  If you have to eat veggies and only veggies, please could you at least eat the tofu knockoffs that at least LOOK like meat?  A cat not eating meat is just not right.  Play along with the meat eating or get lost!  Okay?