News
Oct 7, 2014
Why don't pets (humans) clean our dreaded food bowl?
Category: Captain's Logs
Posted by: weedles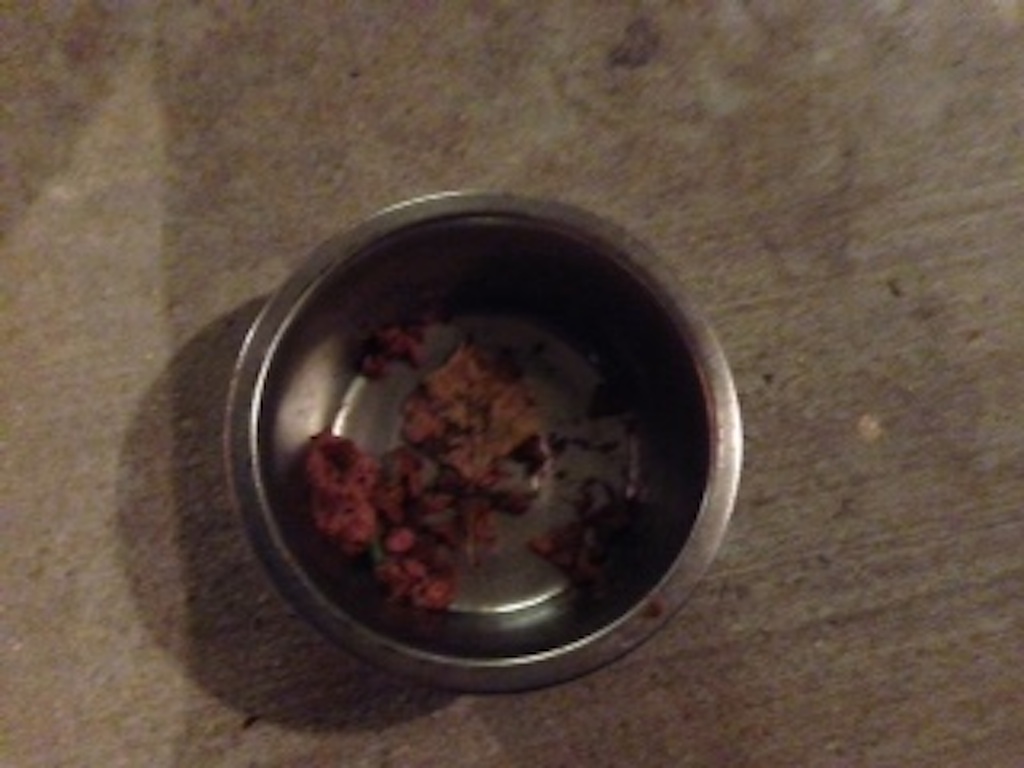 There it is again.  Avoid it!  My dignity begs me.  Avoid it!  My nose screams horribly.  Never mind it... My stomach mumbles with a growl.  I take a step closer, trying not to look it in the eye (not that it really has any).  I give in and limp over to my food bowl.  I can't avoid it.  I would if I could but my food is actually in the food bowl--what genius decided to do that anyway?  You see, us kitties have a slight issue with the food bowl.  Any cat who hears the words "food bowl" is striked with fear.  Any cat that hears the words "food bowl" trembles.  Or maybe it's just me.  That's possible.  But it's not that those horrendous corners of the bowl bother me--even with a round bowl the food gets shoved against the sides and I can't reach it.  It's not that spiders might be lurking under the rim (I'm a brave cat afterall, do you expect me to be afraid of SPIDERS?)  What bugs me is the food.  Well that's not being exact--I love food.  It's the old dried up food with flies buzzing around it that's caked to the bottom and the sides of the bowl that bothers me.  Yes, the same food bowl with the random leaf in the bottom--not to mention that sometimes the bottom is filled slightly with water from rain.  So why, we kitty cats must ask, why, do our pets (humans) refuse to clean our bowl?  Don't bite your lip you human who is reading this post.  Kitty-Witty knows it.  We all know it.  You don't clean the food bowl your owner's (us, for those of you who don't know who the real owners are) eat out of.  So I beg of you now--for the sake of me and all the other "Kitty Witties" out there...clean your owner's food bowl!  And with that I believe I have answered the single wish all of us kitty
(ABOVE: random leaf in food bowl!)
cats want.
Now at the same time, I want you to understand that we sweet american kitties aren't very picky.  The food bowl is the only thing that bothers us, and now, I feel I've done my part.  Don't expect a request from us in another decade now, because we have spoken out about what is on our minds, and do not wish to bother our pets as they so bother us.  Now for a change of subjects:
Posts coming up in the future:
Why don't our pets (humans) clean our WATER BOWL?!?!?
Why don't our pets (humans) know the proper amount of attention to give us?
Why do our pets (humans) give us baby names like "Kitty-Witty"?
Yes, yes, I know that's another request when I said we American kitties wouldn't ask for any more, but hey, (thanks to my cleverness I said american) the cats in India, China, and Sweden need a voice too!
-Shtankadoodle