News
Oct 15, 2012
Digging In
Category: Captain's Logs
Posted by: weedles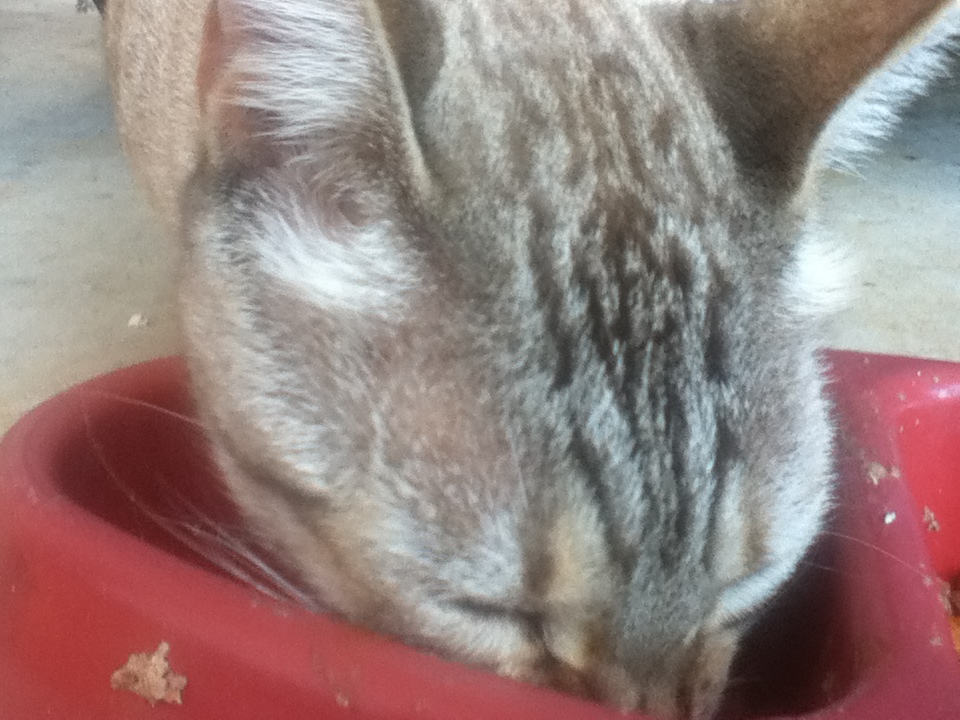 Nom nom nom...mmmmmm, mmmm, yummm!
WARNING: Do not disturb the eating Ocicat!
Just joking! Actually, I was thinking of my fans just a minute ago–of which I know that I have many. But, then I got distracted thinking to myself that beef flavored food really is the best! Mmmm! I bet you think that as soon as I finish, I'll slink away. You know me too well!
Shtankadoodle was chasing me once again today, and that means I must stay on guard and in practice on my skills at darting away. Other than that, there hasn't been much going on. See ya' later!  THAT WAS A JOKE TOO! Did you actually believe me? Actually, a whole lot happened today! Well, kind of a whole lot happened today!
First let me tell you about this, my pet (owner), was so dumb that she brought food out to find me. Did her trick work you ask? Oh, uh..um, well...uh-yeah a little... fine, it worked! I just had to let her hold me and rub me for a while. It was a fair trade! Now uh time to dig in!