News
Sep 9, 2013
My Territorial Stroll
Category: Captain's Logs
Posted by: weedles
I always take a little after-meal nap after dinner.  As soon as I wake up I usually start to roam.  You see, I don't make good friends with a lot of other male cats, in fact I make really, really bad friends with any other male cats.  However because of this ,I don't really get to talking about what/how other male cats begin their territorial stalk.  You see, the way I do it is simple: At dusk I become aware of the time that it is--stalking time, or close enough, and progress slowly around different parts of the house.  I'll start in the backyard of my pet's house or somewhere near, and progress to carport.  I will sit for a while, up to thirty minutes, or sometimes only thirty seconds, and then I wlll get up and move to the next most suitable position.  Soon enough, I will find myself at the main road that all the houses connect too.  There I am ready to depart on the fast and swift part of my journey, where My Female will "kiss" me, or rather "sniff" me farewell.  If you didn't understand that, it's O.K.  after all, I was smart enough to prepare pictures below.  (look at the pictures below).
1. Starting.  I always stay at My present spot a little while after I know what time it is.  Consider it one of my stopping points.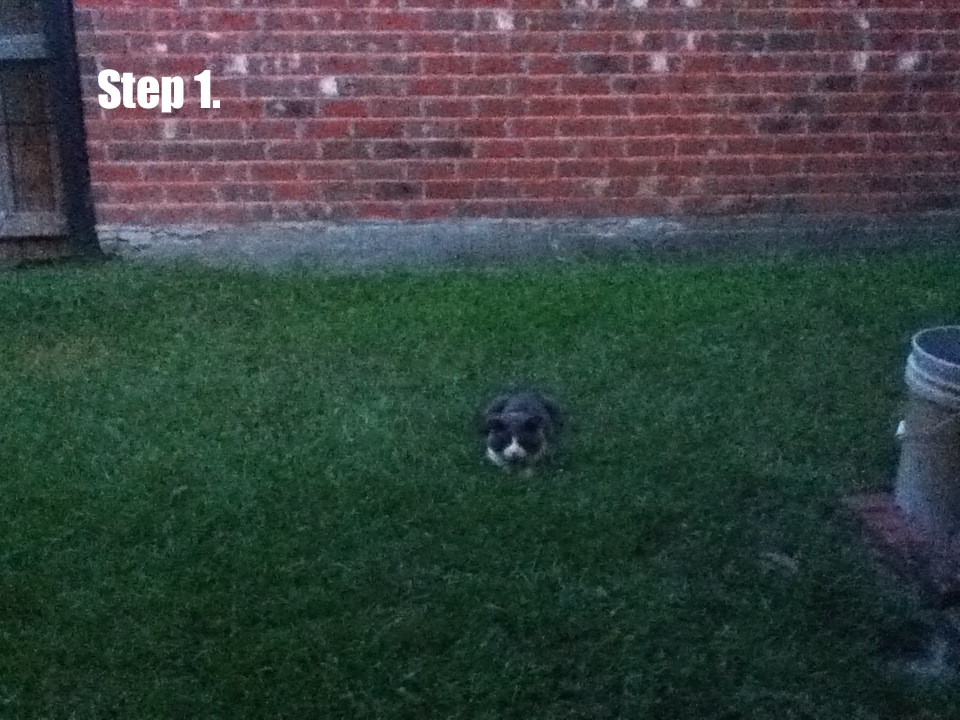 2. On the Move.  I have just begun to start my slow, but progressive route that will eventually bring me to the main road.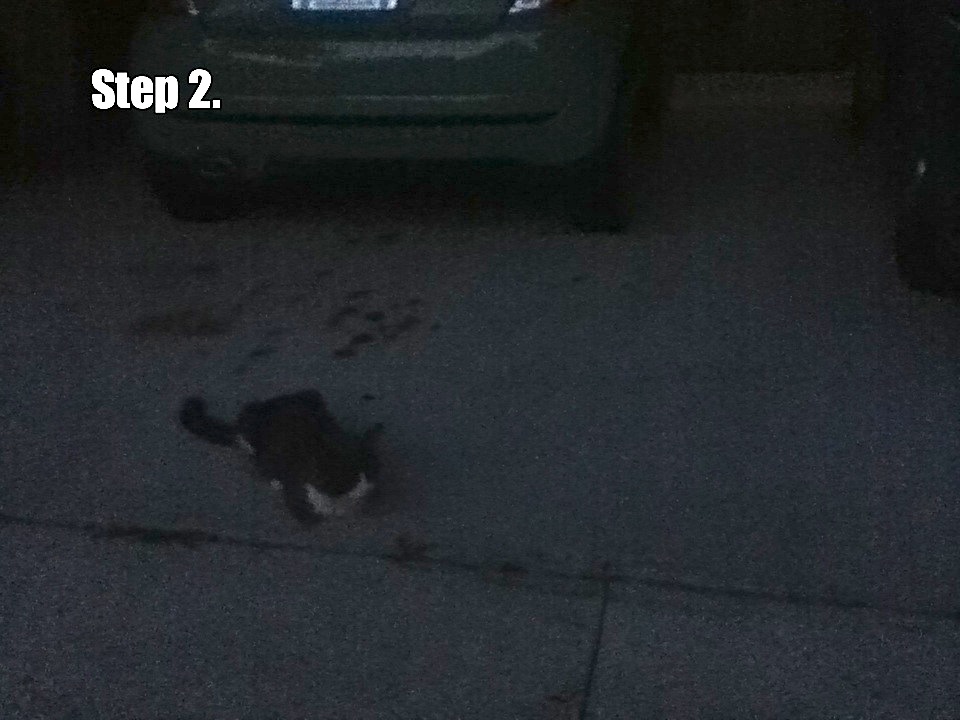 Step 3.  Closer.  Now I'd say I'm about midway from the safety of my Pet's home and the road, where I will start to roam.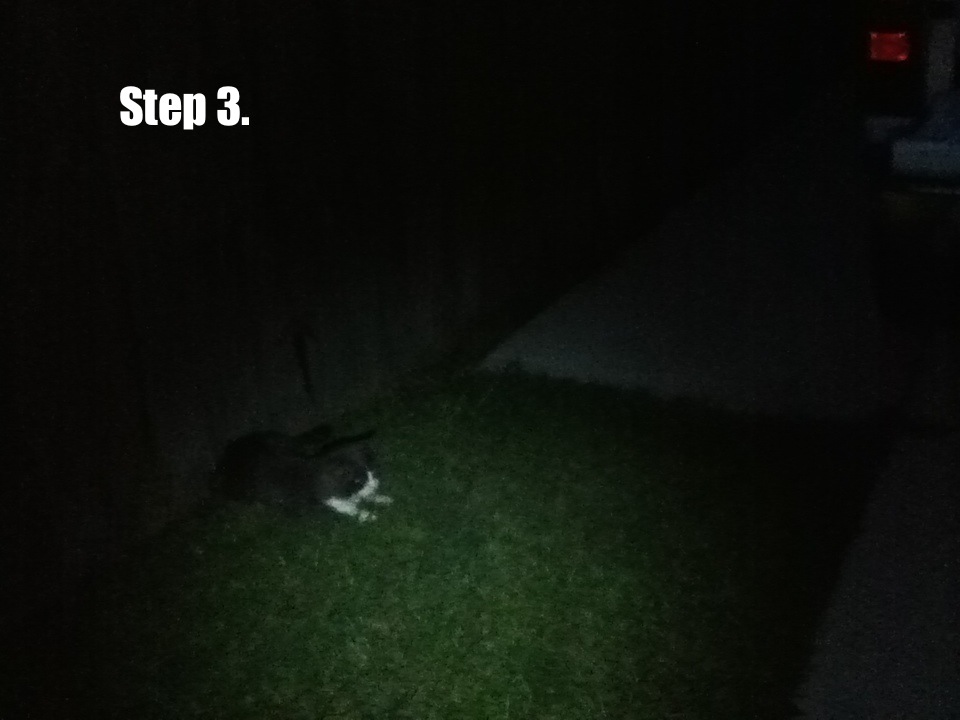 Step 4.  My final photographed stop.  I would actually usually carry out about two more stops until I reached the road.  Soon My Female, Ocee, will wish me farewell.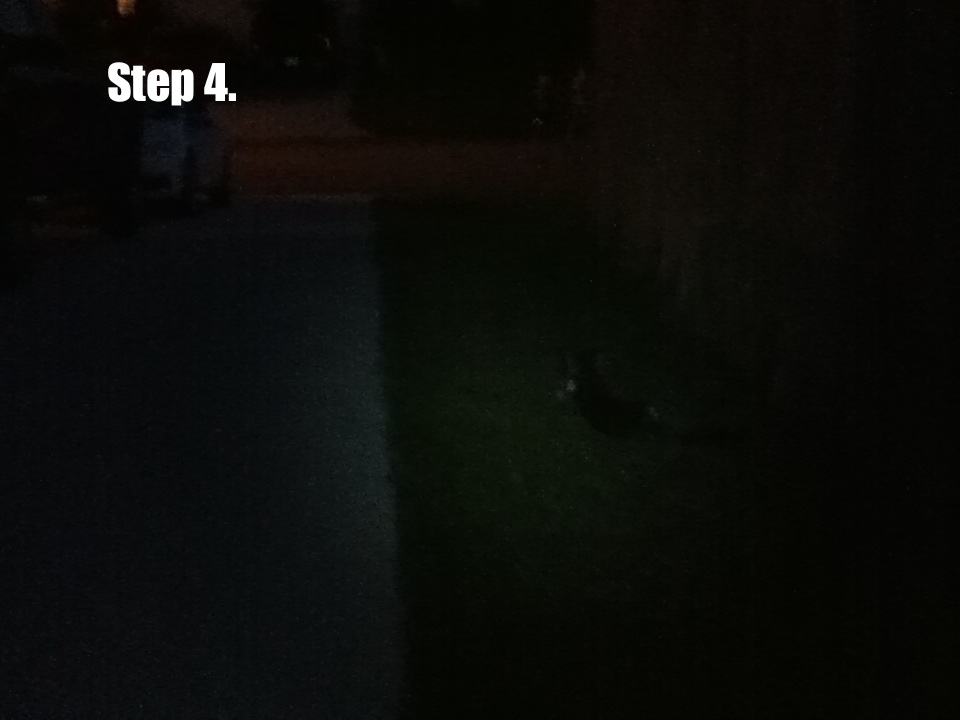 To learn more about "Ocicats" or "Ragamuffins" click here! Please leave comments about the post!